Lee Wakemans is a development consultancy that helps organisations deliver built projects on time and to budget.
We take pride in our talented people and efficient processes, through which we ensure that our clients always receive a high-quality, personal service, and our projects are kept under control.
With a growing team of experts across all sectors of the built environment, we are in a position to provide guidance at all stages of the construction process, from developing a brief and securing funding, to managing a project on site.
We are able to provide a range of in-house services, including cost management, project management, and health and safety management. We also provide advice on how to maximise organisational efficiency and wellbeing through our Optimise programme, and can assist with procuring funding for developments of all sizes.
Client Testimonials
Lee Wakemans is a very positive, friendly and professional company that always goes over and above and exceeds expectations.
Sharon Kane, CEO, Neurochase
"From day one, the Torfaen Learning Zone proved to be a complex project. Lee Wakemans' total commitment and professionalism certainly helped get the project over the line."
John Lewis, Group Leader Property Construction, Torfaen County Borough Council
"Lee Wakemans delivered an extremely challenging project for the Trust. The project was delivered within budget and the multiple phases were all handed over on time despite very little time to achieve all of the requirements."
Tricia Down, Head of Capital Planning, North Bristol NHS Trust
"Lee Wakemans have exceeded our expectations, always providing a high level of professionalism. They proactively find solutions and we have returned to them time and time again for advice & management services."
Steve Tipples, Director & General Manager UK Operations, Ensinger UK Ltd.
"I've always found Lee Wakemans to be very approachable, professional, easy to work with, thorough, and strong at building relationships."
Steve Ham, Chief Executive, Velindre NHS Trust
In successfully managing and delivering construction projects, we focus on achieving consistency across four fronts:
Personal Service
We strive to ensure our clients receive a personal, polite and friendly service at all times, with a direct point of contact who can be approached whenever required.
Big Picture
The range of construction experts within our team means that we are able to creatively solve problems and develop ideas when issues arise.
Maintain Control
We manage complex projects effectively, ensuring programme and costs are controlled so that the final built outcome comes in on time and on budget.
Talented People
We continually assess our performance in delivering construction projects, to ensure that our team are as well-placed as possible to deliver the quality our clients require.
We endeavour to always run our business ethically and responsibly.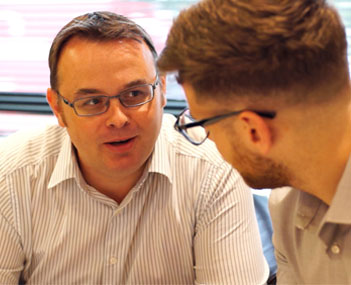 Invest In People
We consistently try and do well by our staff. We are accredited Investors in People and provide an active and continuous training programme for our team.
Invest In Communities
We support community organisations, both in Wales and internationally. We are proud sponsors of Orkidstudio, who benefit communities worldwide through innovative design and construction.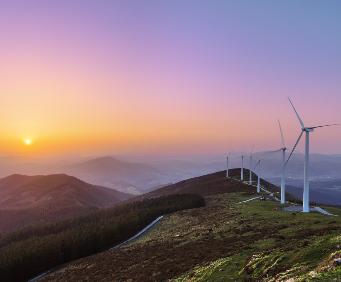 Invest In Environment
We aim to minimise our environmental impact, and continually review both our internal processes and the steps we are taking to run environmentally-friendly construction sites.